Yay! Finally. And even better news–it's available through Kindle Unlimited.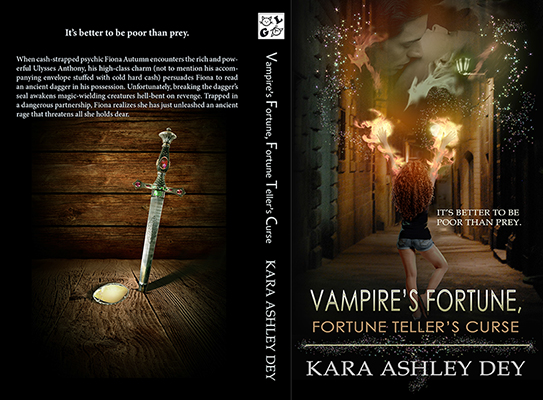 And if you prefer the printed page, it will be available for $9.99 on Amazon soon. –Kara xxooxx
My VFFTC blurb:  When cash-strapped psychic Fiona Autumn encounters rich and powerful Ulysses Anthony, his high-class charm (not to mention his accompanying envelope stuffed with cold hard cash) persuades Fiona to read an ancient dagger in his possession. Unfortunately, breaking the dagger's seal awakens magic-wielding creatures hell-bent on revenge. Trapped in a dangerous partnership, Fiona realizes she has just unleashed an ancient rage that threatens all she holds dear—including her own life.
Vampire's Fortune, Fortune Teller's Curse
 <—- 'Zon linky